NEWS : March, 2002

Super Mario Sunshine
Nintendo.com has released new images for the latest game in the Mario series, Super Mario Sunshine. Super Mario Sunshine is currently scheduled for an August 26 release later this year. I'll keep you updated on further information as it's revealed...

.........................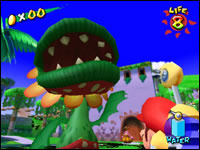 ..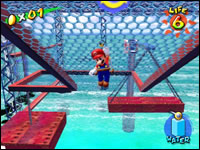 .........................
---

Virtua Fighter Quest and Virtua Beach Strikers Coming To GameCube
At the SEGA GameJam2 Show in Japan, SEGA AM2 announced that they are working on Virtua Fighter Quest for the Nintendo GameCube. The game will be an action RPG that will also feature fighting. VF Quest will most likely be based on the Shenmue 2 game engine with improvements to take advantage of the GameCube hardware. Yu Suzuki, revealed that all of the Virtua Fighter characters will appear in the game. Virtual Beach Strikers was also announced for Nintendo GameCube. Good to see two more exclusive GameCube titles from SEGA AM2.


---

New Details Regarding Phantasy Star Online Episode 1 & 2
Sonic Team's President Yuji Naka revealed a few details of the newly renamed Phantasy Star Online Episode 1 & 2 for the Nintendo GameCube. The game will now contain two full episodes, the first episode will be a representation of the original found on the Dreamcast (version 1 and version 2). While Episode 2 will be a new expansion featuring new worlds and new character classes. The game as a whole will also include four player splitscreen, redone menus, and upgraded graphics.

Phantasy Star Online Episode 1 :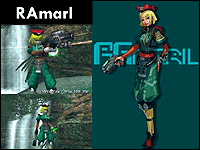 • Dreamcast Edition Four Worlds
• Dreamcast Edition Six Character Classes

Phantasy Star Online Episode 2 :
• New Character Class: RAmarl
• New Character Class: FOmar
• New Character Class: HUcaseal
• New World: Jungle Stage
• New World: Santuary Surface
• Possibly More Worlds/Characters/Features..

Publisher SEGA, will release the game by a trial-edition basis from May31st - June 30th and hopes to release the full game by July. SEGA will team up with Nintendo to sell the game in several bundles including Software + Modem, Software + PSO Keyboard + Modem, and Software + Modem + PSO Keyboard + GameCube System. Naka and Sonic Team will reveal more of the title tomorrow at GameJam 2.
---

F-Zero for NGC & Arcade by Sega!

Word comes by way of GC-Inside this evening that Nintendo and Sega will be releasing "F-Zero GC" on the Nintendo GameCube and "F-Zero AC" in arcades by the end of 2002 in Japan (tentative titles). Utilizing the Triforce board, the arcade version of F-Zero AC will have a peripheral slot for the Memory Card 59 to share game data with the GameCube version, not unlike NFL Blitz on the N64. Sega's Amusement Vision team will handle development of the title under Nintendo's supervision. More on this historic announcement as it breaks!


---

Details on Sega's GBA Games
The next round of Game Boy Advance games scheduled to be published by THQ and SEGA include the following:

Virtua Tennis (working title)
Virtua Tennis follows the easy-to-play, addictive style of its SEGA Dreamcast counterpart. The game puts up to four players at the net in Tournament and Exhibition matches or lets Game Boy Advance owners train their own player in World Circuit mode. Virtua Tennis is scheduled for release in late 2002.

Crazy Taxi (working title)
Crazy Taxi for Game Boy Advance combines the action and arcade style of its Dreamcast predecessors with new locales and exciting mini-games. Players take on the role of a taxi driver and race to make as much money as possible in single or multiplayer games. Crazy Taxi is scheduled for release in early 2003.

Super Monkey Ball (working title)
Up to four players control monkeys trapped in translucent spheres in a mix of surreal and silly games in Super Monkey Ball for Game Boy Advance. Players can try their hands at navigating a series of floor-shifting puzzles or play mini-games where they knock each other off floating platforms or race through mid-air half-pipe courses. Super Monkey Ball is scheduled to release in early 2003.

Phantasy Star Collection (working title)
An RPG gamer's ultimate dream, Phantasy Star Collection brings together the classic original three Phantasy Star titles in one package. Phantasy Star Collection for Game Boy Advance is scheduled to release in early 2003.
---
Nintendo Game Update


Nintendo has announced that Super Mario Sunshine is scheduled for release on August 26, 2002. In just five short months, GameCube owners will experience the first action-adventure platform release of Mario since Mario 64.Star Fox Adventures, a joint development effort between RARE, Ltd. and Nintendo, will be available this fall. Also Eternal Darkness: Sanity's Requiem will take players on an action-filled, psychological adventure on June 24. While there is still no release date for the SD-Digital card adaptor, Nintendo will release the Memory Card 251 on June 24th at a price of $19.95.

---
GameCube Gets Time Splitters 2
Free Radical Design's much anticipated FPS, Time Splitters 2, is scheduled for a Q3 2002 release on GameCube. The incredible news came from Nintendo at this year's Game Developers Conference. David Doak of Free Radical Design told IGN Cube, "With TimeSplitters, we were just finding out feet... Now we can go to town and show people what we're really capable of doing. TimeSplitters 2 will be an exceptional game." Many thanks to IGN Cube.


---
Star Wars Bounty Hunter in Q4 2002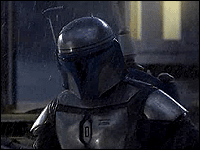 Jango Fett, the most ruthless and feared mercenary in the Star Wars galaxy, will make his spectacular interactive debut later this year in the action-packed Star Wars Bounty Hunter from LucasArts. Players will plunge into the dark, deadly world of a bounty hunter, a role Star Wars game fans have long awaited to play. Star Wars Bounty Hunter is expected to release fall 2002 on PS2 and GameCube. Inspired by events between Star Wars: Episode I and II, Star Wars Bounty Hunter presents an original, compelling third-person action game experience which establishes Jango Fett's place in the Star Wars galaxy, and his connection to the notorious clone army.


---
Acclaim's ZooCube to GameCube
Bringing an exciting new dimension to puzzle solving games, Acclaim today announced that it will release ZooCube for the Nintendo GameCube and GBA. Available this spring, "ZooCube delivers an entirely unique puzzle-solving gaming experience, that is highly addictive and perfectly suited for the rapidly expanding mass-market Nintendo audience," said Evan Stein, Vice President of Brand. Created by PuzzleKings, ZooCube takes puzzlers to a whole new dimension – the third dimension. Around the world, animals have been transformed by shape-altering science experiments and need help in returning to their natural state. Players use their ZooCube to rescue and return the animals to the flying ark.


---
GameCube Gets Black & Bruised
Majesco today announced Black & Bruised for the Nintendo GameCube. Developed by Digital Fiction, Black & Bruised is scheduled for release in Q4 2002. "Young and old video gamers alike will have a great time 'beating the expressions' out of each other," said Ken Gold, Vice President of Marketing. Black & Bruised thrusts players into the colorful world of 18 lively boxers, each forced into competitive boxing for individual reasons. Competing in 18 different arenas, players learn the life story of each boxer and how winning will benefit them. High-quality cartoon cel-shading technology showcases the game's cartoonesque visuals and cleverly exaggerates game play. Black & Bruised features pressure sensitive controls, which are easy to learn, but hard to master, and provide players a full sense of control over their boxer. Player immersion is further heightened with the use of skeletal motion and skin morphing technology which creates fluid character movements.


---
Star Fox Delayed

According to the very reliable gaming site, IGN Cube, Rare's Star Fox Adventures has been delayed yet again. The title, which Nintendo announced last month would release on June 10, is now reported to have fallen back to September. No reasons were given for the delay and Nintendo has yet to confirm the date change.



---
Additional Titles from EA Sports
According to EASports.com's release list, a number of GameCube titles have been confirmed for 2002 releases. FIFA World Cup is headed to GameCube for an April release, Freekstyle and F1 2002 will be released in May, NCAA Football 2003 and Madden NFL 2003 will see a summer release, NHL 2003 is scheduled for late summer, and NASCAR Thunder 2003 should see a fall release.


---
Lost Kingdoms in Spring
Partnering with premier Japanese software publisher and developer FromSoftware, Activision will publish Lost Kingdoms, the first real-time action RPG for the GameCube, in North America this spring. In Lost Kingdoms, the player takes control of a beautiful heroine, Princess Katia, on a quest to rid the land of a deadly menace intent on engulfing the five Kingdoms of Argwyll. During the adventure, the player must find and gather the cards that hold the power to unleash incredible creatures into battle, fighting off the endless hordes of monsters that stand in their way.
"Lost Kingdoms invites players to experience an epic fantasy world filled with magic, monsters and mystery," states Larry Goldberg, executive vice president, Activision Worldwide Studios. Throughout the game, players will explore over two-dozen graphically rich 3D worlds as they uncover the mystery that threatens to destroy the Five Kingdoms of Argwyll. Along the way, gamers will have the opportunity to collect over 100 unique Guardian Cards that can be used to release powerful creature allies such as fighting skeletons, ravaging wolves and fire breathing dragons.

---
Famitsu on Biohazard, 97.5%!
Capcom new GameCube game Biohazard (Resident Evil in the US) received a score of 39 out of 40 from the highly respected Japanese publication Famitsu. Biohazard will ship in Japan on March 22.

Grade: 10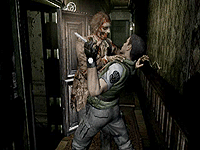 This game provides a raw sense of what zombies would actually be like as animated entities. The atmosphere presented is one suggesting that there is something definitely lurking out there, effectively putting you inside the game on a level that has never been achieved up to this point. Simply standing around in this game is enough to make one feel scared. Not simply a revision with new features and paths in the game, this title is without a doubt completely playable as a brand new installment in its own right.
Grade: 9
Damn, zombies are badass and scary! This game instilled in me once again that feeling of trepidation that zombies give, even as they're getting their ass kicked left and right throughout the game. Just hearing their screams is enough to send chills down your spine. The graphics have evolved to a level that has to be seen to be believed! and the game also incorporates a new system. When you lump everything together, this title cannot be referred to as simply a port - it should be considered a brand new game.
Grade: 10
The heart of this game rests in the story and system that underlies it, which is enough in itself to provide a sense that everything about the title has been changed. With an even more heightened sense of reality and adjustments made in just about every part of the game possible, it can be completely enjoyed as a fresh and novel title. Additional cinemas and things to do elevate the game to a whole new level as well. This is not simply just a remake, and is extremely recommended to fans of the series.
Grade: 10
This title has been revamped to the point that it can be called a completely new game. The number of rooms has been increased dramatically, and the puzzle system has been practically redone from scratch. With the rendition of the game throughout differing according to the path(s) chosen within it, make no mistake about it, even experienced players can enjoy this title from the very outset. Even just looking at the game is enough to justify its value, with visuals that are arguably the best ever seen in a video game.

---
Square To Resume Supply Of Game Software To Nintendo
OSAKA (Nikkei)--Nintendo Co. has agreed to resume procuring the popular "Final Fantasy" video game software for its game consoles from Square Co. after a five-year hiatus. Under the agreement, Nintendo President Hiroshi Yamauchi will provide funds to a Square-affiliated game production company to help it develop software in the "Final Fantasy" series for Nintendo machines. The money will come from Fund Q, a fund Yamauchi set up in January to help finance software development. The affiliate is due to be founded by Square and Akitoshi Kawazu, one of the game's developers, by the end of March.

The deal calls on the Square affiliate to produce software allowing users of two Nintendo consoles - the Nintendo GameCube and Game Boy Advance -- to play together by the end of the year. The Nintendo Super Famicom machine was once popular with the help of software in the "Final Fantasy" series. In 1996, however, Square switched to supplying new "Final Fantasy" titles for consoles made by Sony Corp. group company Sony Computer Entertainment Inc. Square will continue to provide "Final Fantasy" games to Sony, even while offering a version for Nintendo.
A spokesman at Nintendo's headquarters in Japan said Square's unit plans to launch at least three games this year for Nintendo's consoles, including one Final Fantasy title that can be played on both GameCube and Game Boy Advance. The other two games will be only for Game Boy Advance.

---
Capcom vs. SNK 2 to GameCube
Revealed today on Capcom's Japanese site, Capcom vs. SNK 2 is scheduled for release on Nintendo GameCube. The popular 2D fighter, which brings famous characters from Street Fighter and SNK's King of Fighters into a single game, has been previously released on PlayStation2.

---
Breaking Mario Golf & Mario Tennis Details!

Camelot Software Planning is currently developing Mario Golf and Mario Tennis for the Nintendo GameCube. Though little is known about the titles, Camelot has commented that they intend to greatly expand the games over their highly acclaimed Nintendo 64 predecessors, for which the firm was also responsible. No release details have been announced.

---


Have interesting news? Send it in.